Announcements and recent releases
Preliminary findings from the 2021 Census of England and Wales
Ethnic group by age and sex, England and Wales (23 January 2023)
What the UK Census really says about the number of Irish in Britain
Ethnic group, national identity, language, and religion (29 November 2022)
Population by country of birth and passports held (2 November 2022)
---
What is the Census?
The census is a comprehensive survey for population demographics and insights undertaken every ten years since its inception in 1801. Administered by the Office for National Statistics (ONS) in England and Wales, the census is important to local authorities and is vital to the government and many other public sector organisations.
This information helps a wide range of people and organisations to do their work. It also helps local authorities plan and run services (such as schools, health services, roads and libraries) and decide how to allocate funds to make sure public money gets to where it is needed most.
Census analysis is very important for Irish in Britain because it informs much of our representations and advocacy work throughout Britain and particularly in Westminster. Detailed migration statistics allow Irish in Britain to understand and investigate any emerging trends within the Irish population in Britain.
Historically, Irish in Britain has advocated for better representation of the Irish population ensuring recognition of the diversity of the Irish community.
Irish in Britain (and as the Federation of Irish Societies before 2013) has worked with the ONS to ensure Irish representation on several previous censuses. We remain part of the ONS's Diversity Advisory Group. We are proud to have led the successful campaign to include Irish as a category in the ethnicity section of the form since 2001.
---
Census 2021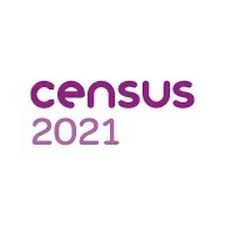 The most recent census for England and Wales was on Sunday 21 March 2021. This census was 'digital first', meaning that a significant majority of households completed the census online.
There were four ways to record Irishness in this Census:
Country of birth – if born in Ireland or Northern Ireland, you could record this.
Passport – there were three options: UK passport, Irish passport, or other(s). You could record more than one passport.
National identity – there was a write in option where you could put Irish or Northern Irish. 
Ethnic group – you could only tick one box here, but you could tick 'Irish', or 'Gypsy or Irish Traveller', in the 'White' section. There was also a write in option.
Irish in Britain has commissioned a team of researchers (see below) to evaluate and analyse the data as it is released. Scotland's census took place in 2022 and Northern Ireland will publish its census data independently.
Tables of data that will be of particular interest to Irish in Britain:
- Migration
- Ethnic Group
- Irish Passport Holders
- National Identity
- Mortality
We plan to release our analysis following the phased releases of the datasets and relay important findings to our members and wider stakeholder group. For example, you can view similar reports we published in 2011.
Current schedule
Following from the release of the early datasets, Phase 2 will begin early in 2023. This will mark the start of the ONS Census 2021 analysis programme, which will publish the data releases with statistical commentary. Data for resident populations will also be released, allowing us to combine different factors and variables. This will enable further exploration of the relationships between the various data sets collected in the census and to build a nuanced profile of the Irish community in Britain today.
Phase 3 (expected spring 2023) will include:
Alternative population bases: different geographical regions where people may have been counted),
Small populations: data where information is limited due to confidentiality and the size of the group.
Detailed migration data: this table provides data on those who have moved within the UK or from another country in the previous year.
More information can be found here, on the ONS website.
---
University of Nottingham Research Team
Dr Alessio Angelo – Associate Professor, University of Nottingham
Dr Neil Kaye – Research Fellow at UCL's Institute of Education
Dr Alastair Munro – Researcher, University of Nottingham
Professor Lousie Ryan – Director of Global Diversities and Inequalities and Research Centre, London Metropolitan University
To see a full description of their work see here.
---
Previous Reports
Find below previous analysis and reports published by Irish in Britain:
Census 2011 The Irish headlines
Top 20 Irish rankings in 2011 Census
Infographic of Gypsy and Irish Traveller populations
Reports on Irish in Britain's 'How Irish are you' campaign around the 2011 census.
---