Ashford Place Living Well Day
Irish in Britain collaborated with Ashford Place Community Centre to host a Living Well Day supported by Macmillan as part of the Cancer Comhrá campaign. The event was a great success with over 70 people at the event including both attendees and staff.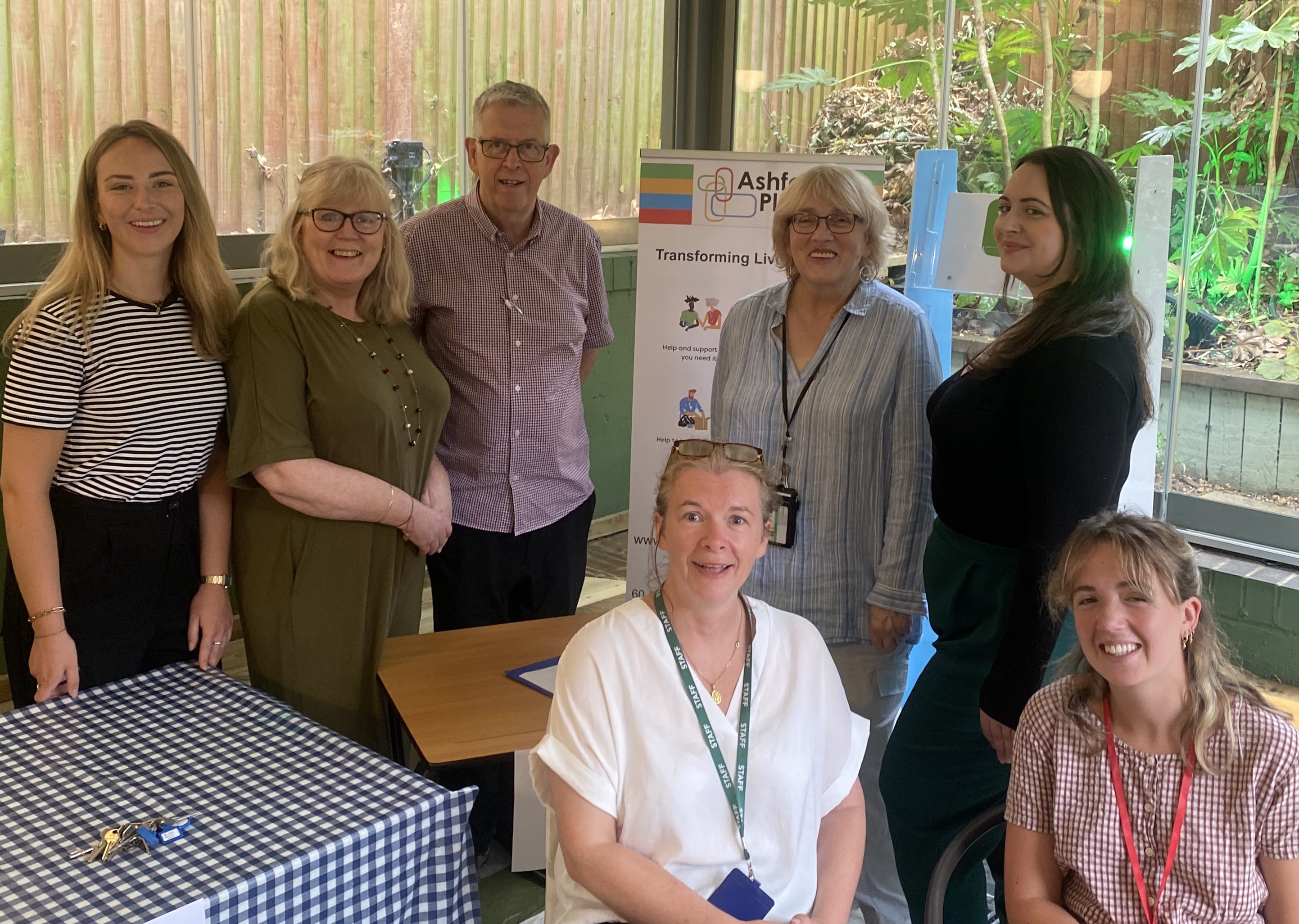 The Living Well Day provided an opportunity for attendees to talk with local community supports and avail of free health and wellness taster sessions. There were also a number of health and wellbeing talks scheduled throughout the event.
Bowel cancer screening
St. Marks Hospital Bowel Cancer Screening unit collaborated with Cancer Comhrá to pilot bowel cancer testing kits at the Living Well Day event in Ashford place. Previously, people could only order test kits from their GP, but this pilot gave attendees the opportunity to order a test kit at the event.
Taster sessions were big hit at the event, and we were delighted to have Reflexology by Daniela with us on the day. Daniela spoke with attendees about the benefits of reflexology and offered free taster sessions.
The reflexology sessions were highly rated with the attendees who got a chance to try it out. Energetic exercise demos were also held at the event with Donna, project worker at Ashford Place.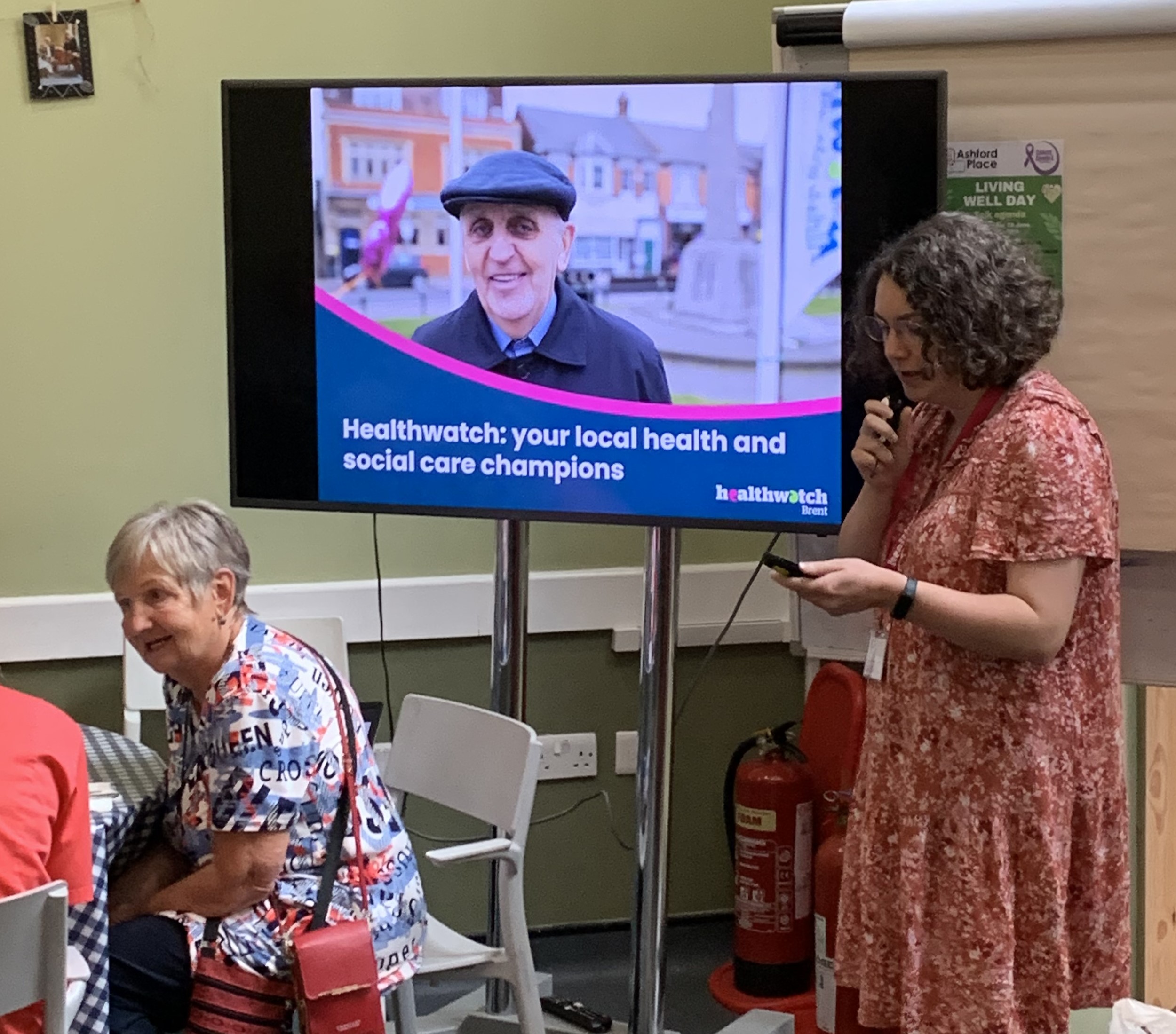 Cleo Chalk, Manager from HealthWatch Brent spoke about access to services to ensure that people were aware of the health and social care support available to them.
Rashme Patel, community nurse with Brent Health Matters provided an introduction to living well and spoke about different types of cancers and screening. It was great to have the support of these two local organisations at the event.
Lee Townsend, Engagement Lead with Macmillan Cancer Support came along to the event and joined Irish in Britain on their Cancer Comhrá stall. Lee spoke with attendees about Macmillan and the different supports and services that they provide.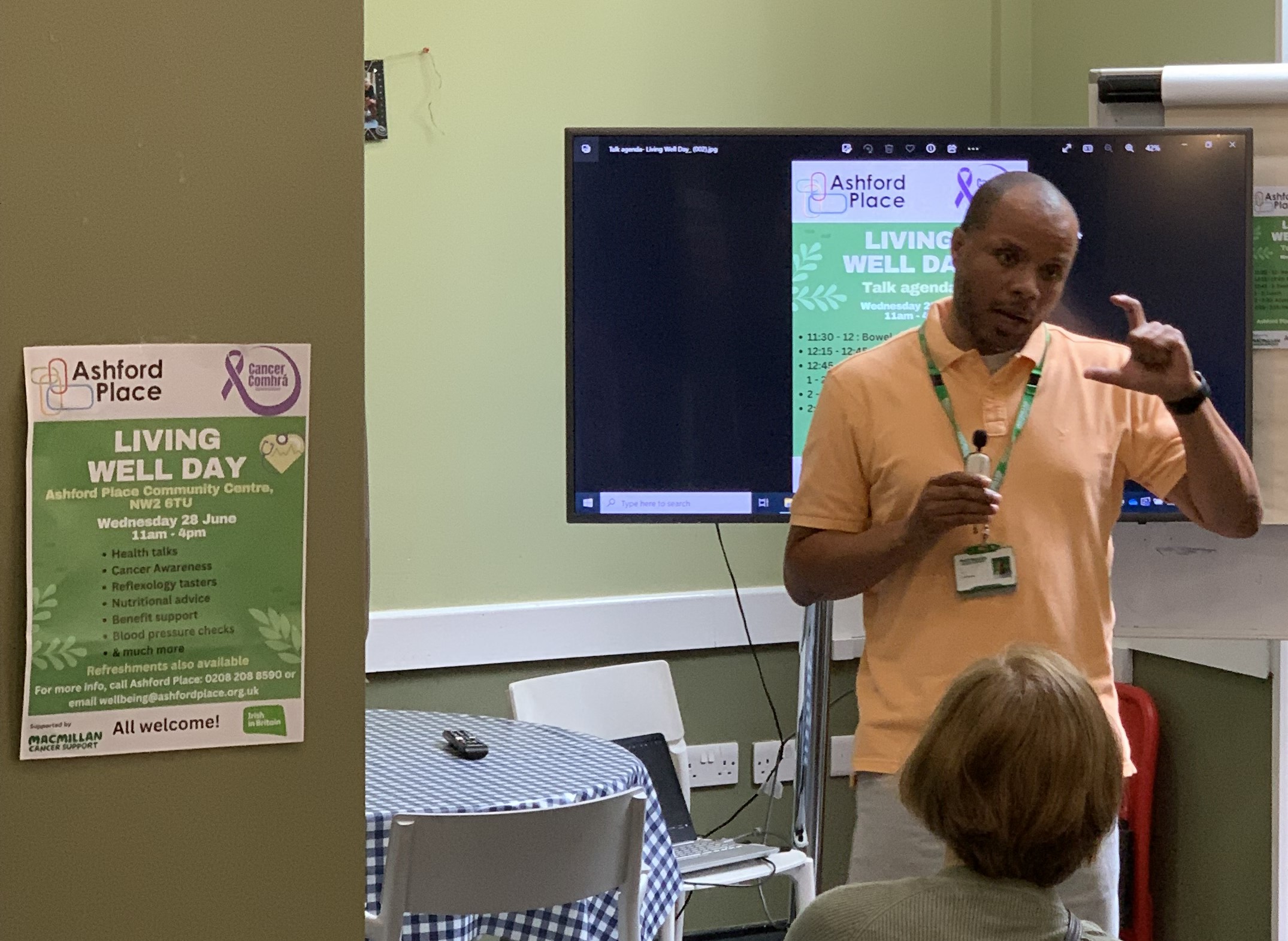 We are delighted to have built this partnership with such a wonderful charity and are very grateful for their ongoing support.
This event shows the positive impact that such community health initiatives can have.
Thank you to Ashford Place especially Renee Gallagher for her great work to bring this event to life, to Macmillan Cancer Support and St. Marks Hospital for their collaboration and support, to the stall holders and most importantly, everyone who came along and made it the successful event that it was.
We are looking forward to the next event already!