Cancer Prevention Action Week
This week is Cancer Prevention Action Week. This year's theme is 'cutting down on processed and red meat to help reduce the risk of bowel cancer'.
Most of us know that it is important to live a healthy life; it can help reduce the risk of cancer and other diseases. It is not always easy to make healthy choices but small changes to your diet and lifestyle can make a big difference.
Cancer Prevention Action Week is all about encouraging people to take action, and a first step towards a positive change, which can hopefully help reduce their risk of developing cancer.
Cutting down on processed meat
This year theme for 2023 is cutting down on processed and red meat to help reduce the risk of bowel cancer. Eating little, if any, processed meat is one of the Cancer Prevention Recommendations from the World Cancer Research Fund International. There are nine Recommendations, which also include maintaining a healthy weight, being physically active and limiting alcohol consumption.
There is strong evidence that consumption of either red or processed meat are both causes of colorectal cancer. The Cancer Prevention Recommendation is to eat no more than moderate amounts of red meat, such as beef, pork and lamb, and eat little, if any, processed meat.
Why processed meat and bowel cancer?
Bowel cancer is the fourth most common cancer in the UK and Ireland, but research shows that over half (54 percent) of these cases could be prevented by making simple changes to your diet and lifestyle. Evidence shows that eating even very small amounts of processed meat on a regular basis will significantly increase people's risk of bowel cancer.
People who regularly eat processed meat have on average a 16 percent increased risk of developing bowel cancer for every additional 50g that they eat, compared to those who do not eat processed meat. 
Small changes can make a big difference
This Recommendation is not to completely avoid eating meat. Red meat is a good source of protein, iron, and other micronutrients however, eating meat is not an essential part of a healthy diet. For those who consume it, lean rather than fatty cuts are preferred. Poultry and fish are valuable substitutes for red meat. Eggs and dairy are also valuable sources of protein and micronutrients.
Cutting down
The NHS have recommended that you can cut down on red and processed meat by eating smaller portions, and by eating them less often. The following swaps could help: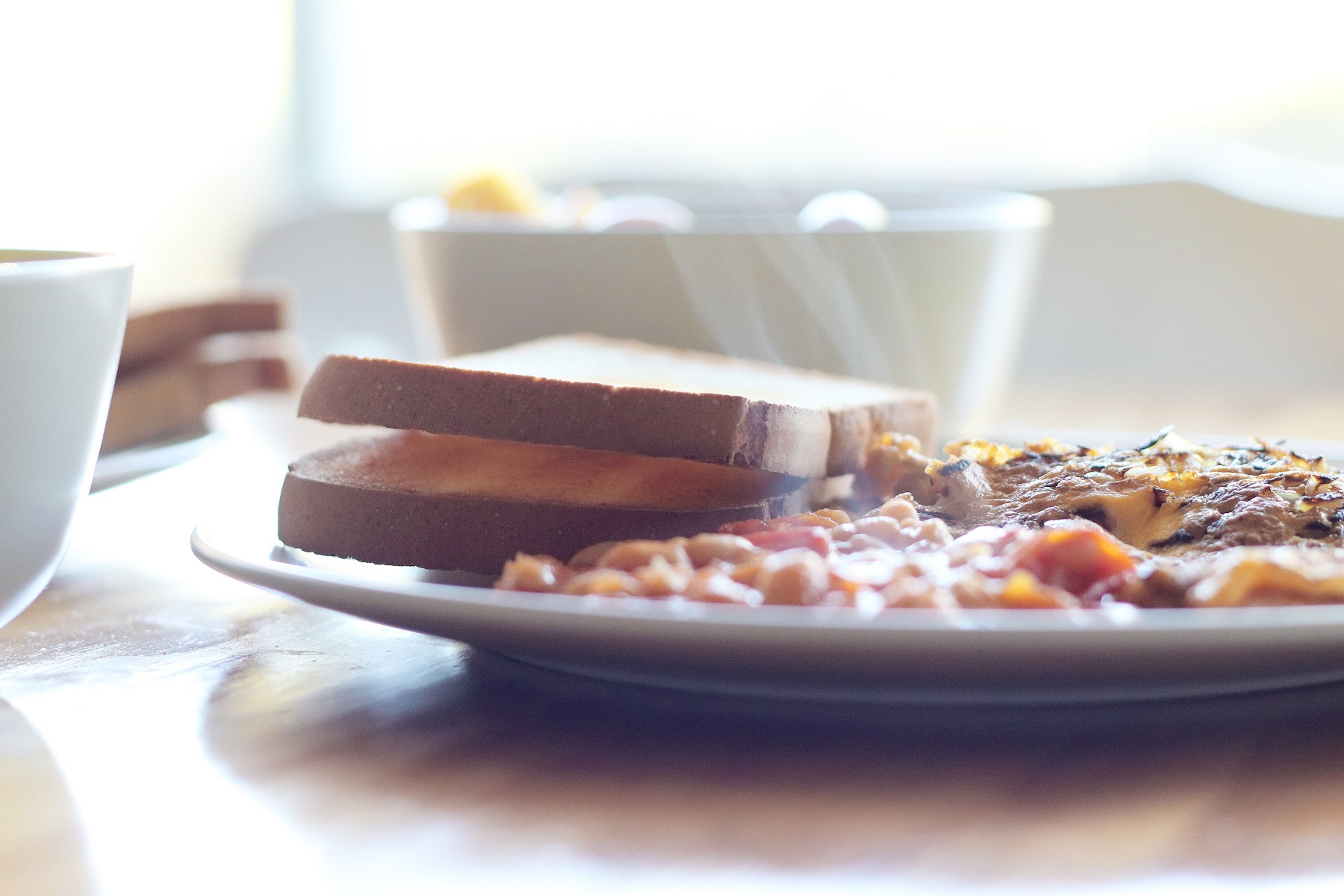 Breakfast: When having a fry, swap either the bacon or sausages for extra mushrooms, tomatoes or toast.
Sandwiches: swap one of your ham or beef sandwiches for a non-red meat filling, such as chicken or fish.
Pie and chips: swap your steak pie for chicken pie.
Burger: swap your quarter-pound burger for a standard hamburger. Or you could choose a chicken, fish or vegetable burger for a change.
Sausages: have two pork sausages rather than three, and add a portion of vegetables. Opt for reduced-fat sausages.
Sunday roast: swap your roast beef, pork or lamb for roast chicken, turkey or fish.
Steak: swap an 8oz steak (163g) for a 5oz steak (102g).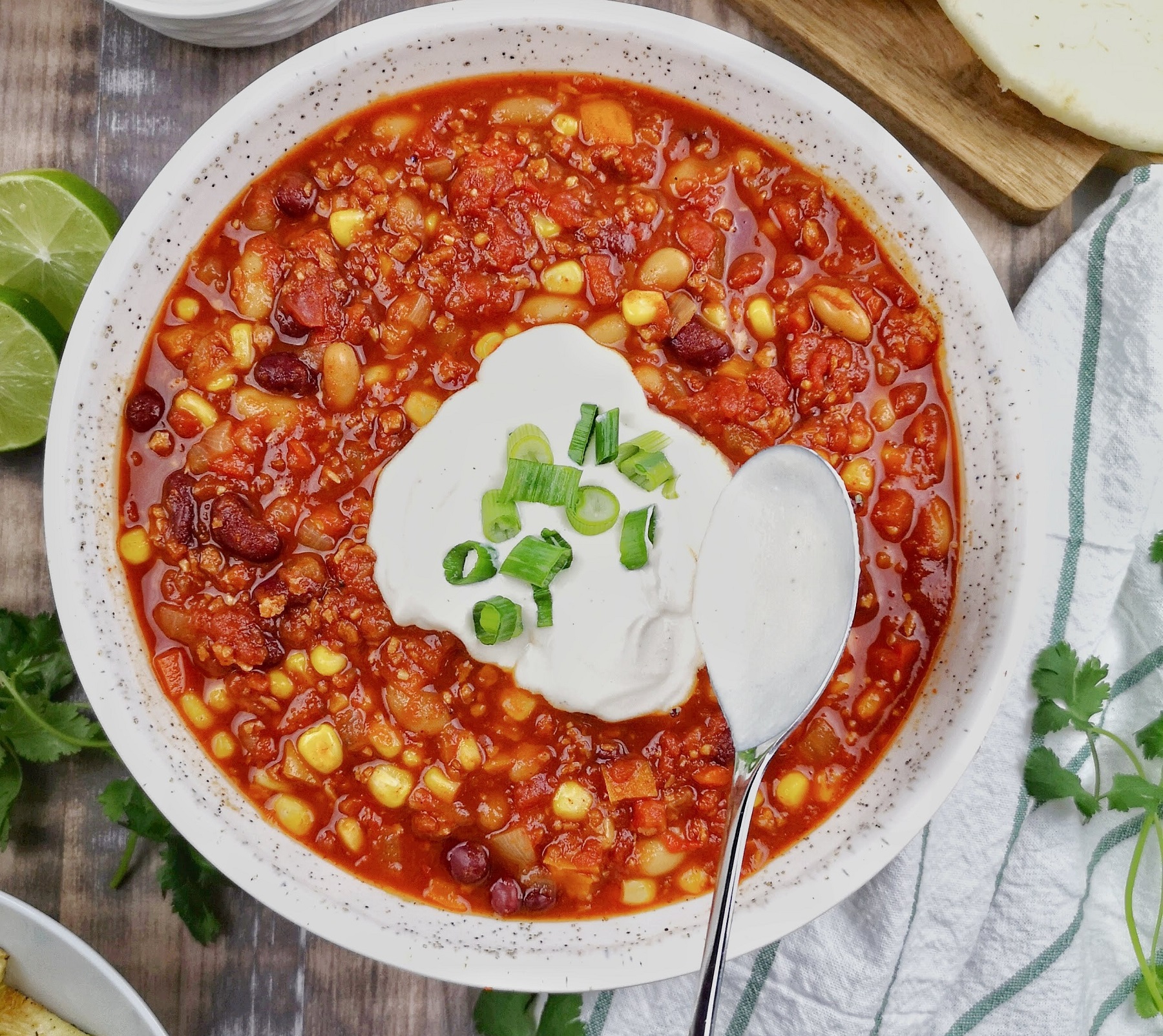 Casseroles, stews and curries: include more vegetables, beans and pulses, and use less red meat.
You could also swap lamb or beef mince for turkey or vegetarian mince in your spaghetti bolognese, lasagne and chilli con carne.
Try to have a meat-free day each week. Swap red or processed meat for fish or shellfish, or have a vegetarian meal.
---
Further information
Click here to watch the recording of our Bowel Cancer Awareness Workshop
If you would like more information from the NHS on red meat and the risk of bowel cancer, click here