Cancer Comhrá/Conversations- Events
Online Workshops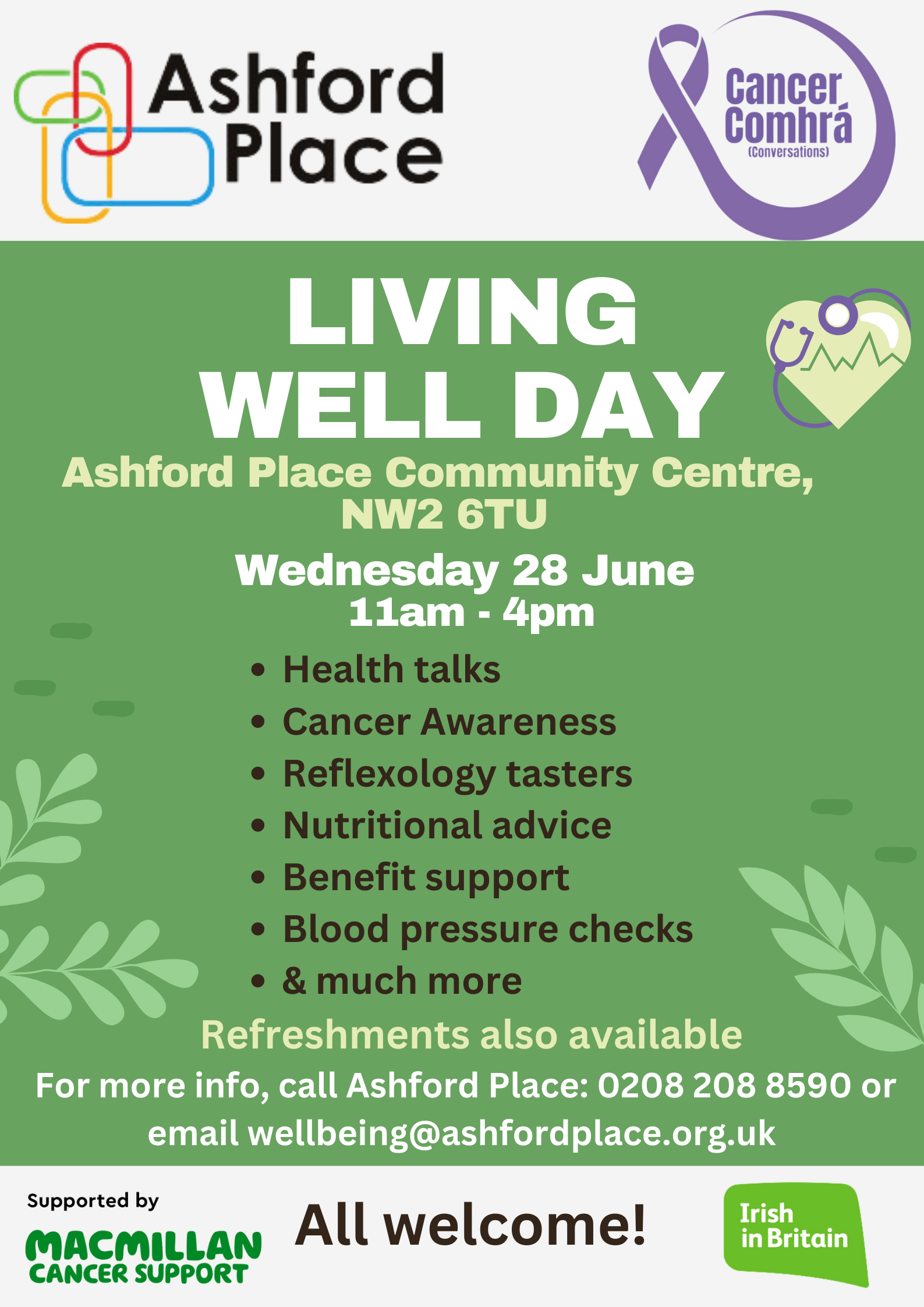 As part of our new cancer campaign, Cancer Comhrá/Conversations we are hosting free online workshops where we will welcome along specialists to cover different topics throughout each session.
---
London events
The in-person workshops will start in April and will continue throughout 2023.
More information on these events will be released closer to the time.
Living Well Day at Ashford Place, Cricklewood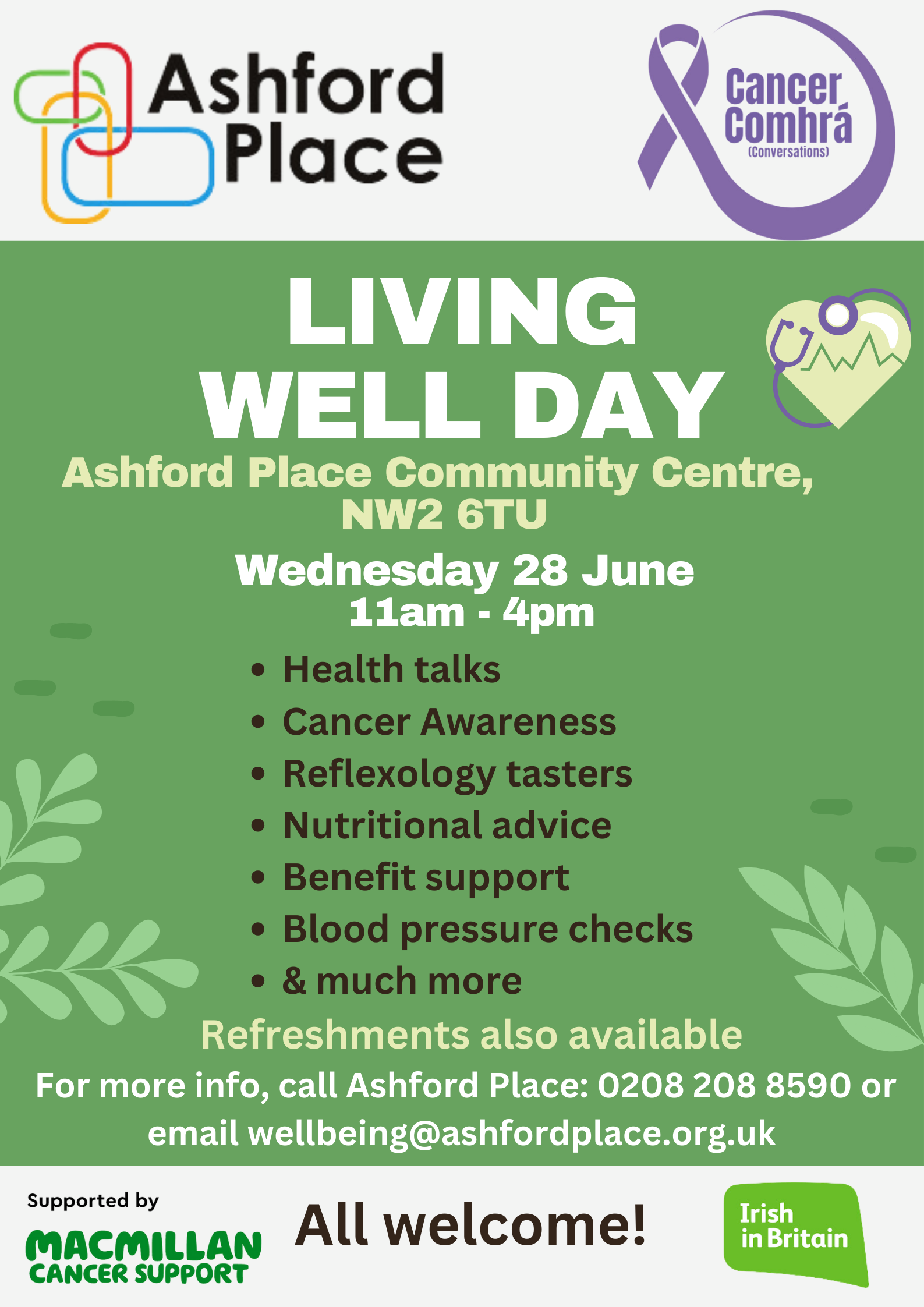 On Wednesday, 28 June, Ashford Place will be hosting a Living Well Day in collaboration with our Cancer Comhrá campaign sponsored by Macmillan Cancer Support.
The event will consist of a number of health and wellbeing talks, an opportunity to talk with local community supports and health and wellness taster sessions.
We are also collaborating on a pilot scheme with St. Marks Bowel Cancer Screening Unit where attendees can order a bowel cancer screening kit at the event. Everyone welcome!
---
Workshop recordings
Don't worry if you miss one of our online workshops. All recordings will be available here.
---
Prostate Cancer Awareness Workshop
Prostate cancer awareness workshop with guest speaker Dr Ursula McGovern, Consultant Medical Oncologist from University College London Hospitals.
Topics covered during this session include: Facts about prostate cancer, symptoms, diagnosis, treatment, the future, Q&A session
Any additional questions for Dr Ursula McGovern can be sent over to health@irishinbritain.org
---
Introduction to Cancer Care Map
Speakers- Robin Pritchard and Paula Hargadon, Co-Directors of Cancer Care Map.
Cancer Care Map is a free, online resource that aims to help people find cancer support services in their local area, anywhere in the UK. 
People with cancer, their friends and family and healthcare professionals can search for any cancer-related service, free of charge. Cancer Care Maps aim is to make sure that no one goes unsupported because they are not aware of a service in their local area.
Click here to access the Cancer Care Map website
Contact details: robin@cancercaremap.org paula@cancercaremap.org
---
Breast cancer Awareness Event
---
Bowel Cancer Awareness Workshop
Bowel Cancer Screening helpline & Self referrals:  0800 707 6060 / 0208 869 3376
Contact Andrew Prentice, Public Health Specialist from St. Mark's Hospital.: andrewprentice@nhs.net
After watching this recording, we would really appreciate if you would take two minutes to respond to our Bowel Cancer Workshop feedback survey
If you would like a copy of Andrew's slides, please email health@irishinbritain.org
---