What will you miss most about not having the Festival this year?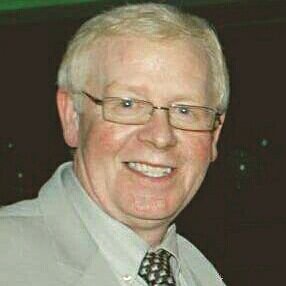 The Festival is very much a community organised event and for the 3 months on the run up to it there is always a great buzz about the town. This year would make it even more special with us hitting our 25th year of the event.
What part do think the Celtic and Irish Cultural Society and the Festival plays in bring the community together?
The Celtic and Irish Cultural Society was set up to promote and support Celtic & Irish events in the Southeast of England. The society is motivated to ensure that Irish cultural heritage is demonstrated to the community within our coverage area and wider populations. Even though the society does not directly provide welfare services, it is involved with organisations that do. We promote the contribution of Irish emigrant communities, their population and demographic.
It is often the case our Irish residents use the festival as a chance to take along their non–Irish neighbours. The society liaises closely with statutory authorities to ensure that matters affecting Irish emigrant populations are addressed. Our activities are key to addressing social inclusion to integrate the Irish community more fully into Crawley's multicultural society and provide opportunities for social interaction and creative expression to help people develop social skills, build their confidence and lead more active and healthy lives
How important is it for younger generations, second and third generation Irish for example, to get to know and feel part of Irish culture.
The festival has a great appeal to all generations of our Irish Community. It's looked upon at the venue where our community has that yearly catch up with friends and family. The festival has seen young second generation Irish come of age and get married and over the following years use the festival to take their young families and experience our culture.
Crawley is a town with extensive Irish roots and our work is important in encouraging others to embrace Irish emigrant populations by raising awareness of our own heritage and developing a wider appreciation of its richness and the extent of its influences on other cultures.
Have you anything special planned for the weekend without a festival to run?
We are working with Gerry Byrne of Irish Radio who'll be playing some requests for us and our supporters on the 30 August.
Have you a message for all those who might have attended this weekend?
We are really sorry our 25th Crawley Irish Festival couldn't happen this year.  A lot of people were looking forward to it but with the various restrictions in place do to battle with Covid–19 the only option was to cancel the event. We had a lot of surprises in place for this year's event, but hope to deliver all these and many many more in 2021.
---
 Here's a taste of last year's event!
John