For our second Cancer Comhrá workshop, we are delighted to welcome along Robin Pritchard and Paula Hargadon, Co-Directors of Cancer Care Map.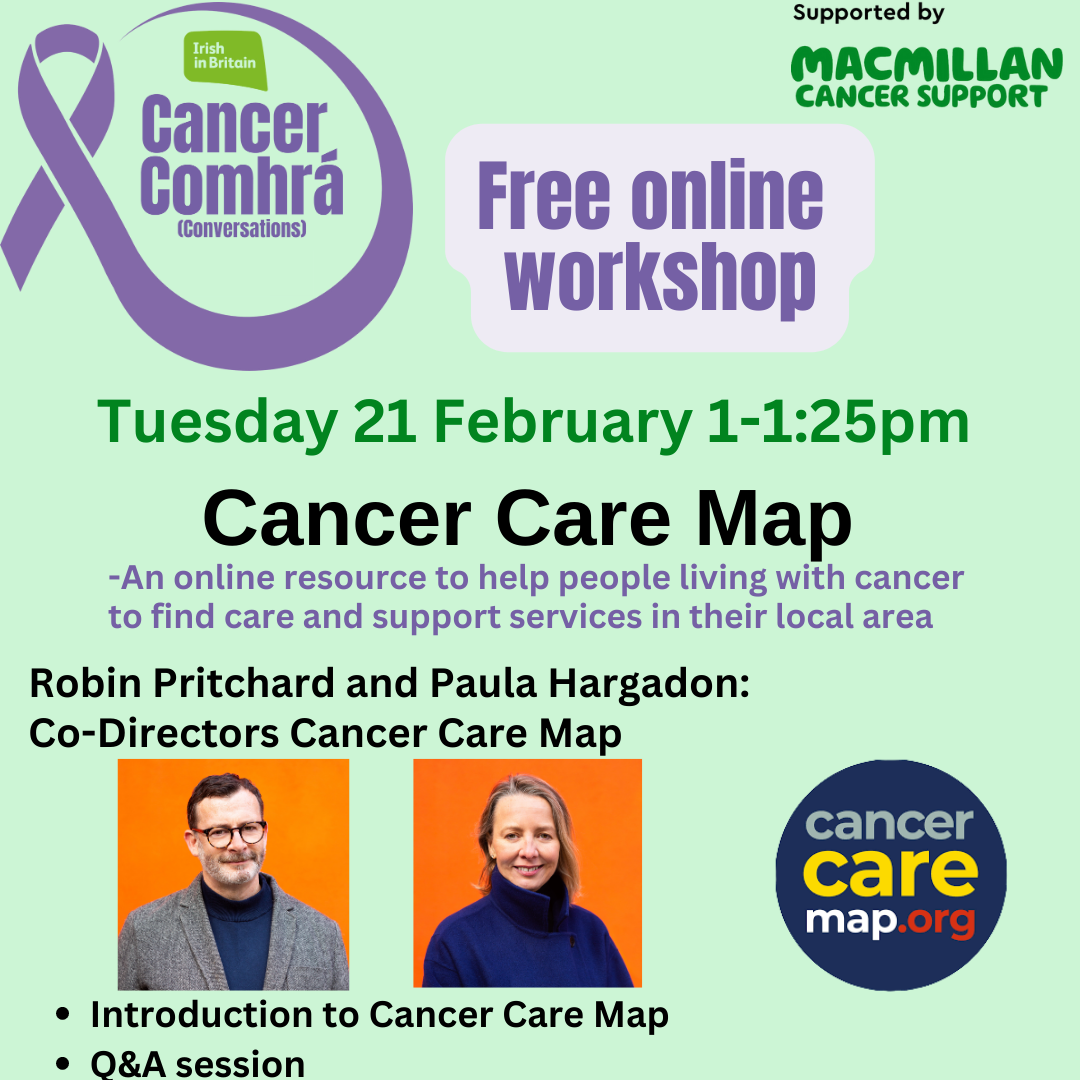 Cancer Care Map is a free, online resource that aims to help people find cancer support services in their local area, anywhere in the UK.
People with cancer, their friends and family and healthcare professionals can search for any cancer-related service, free of charge. Cancer Care Maps aim is to make sure that no one goes unsupported because they are not aware of a service in their local area.
We want to ensure that our community are aware of this invaluable resource.
Please join us for this workshop to find out all about it on 21 February from 1:00-1:25pm.
Click here for downloadable A4 poster , or A5 flyer, for printing.
If you would like hard-copy posters sent to you, please email Ellen at health@irishinbritain.org.