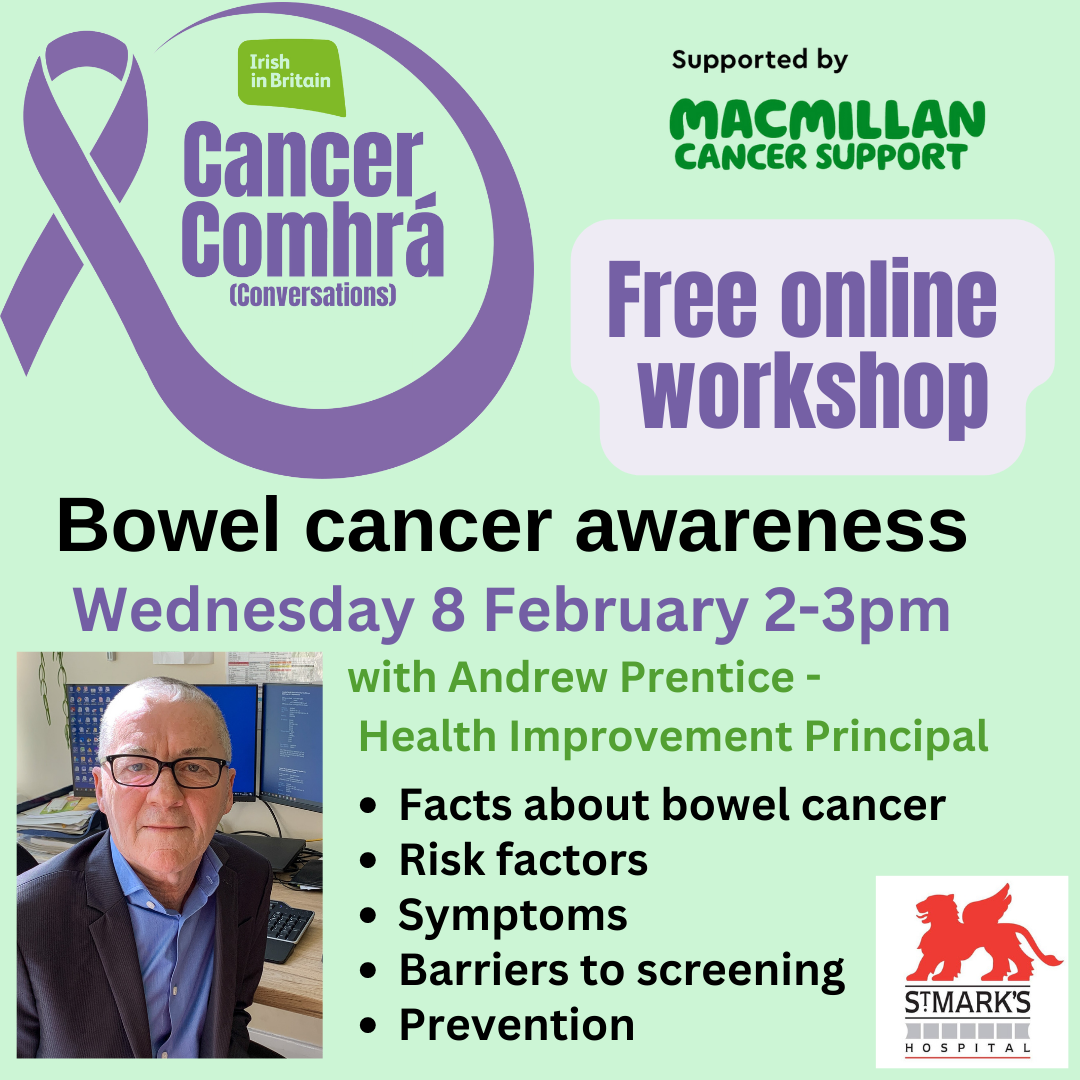 The first of these sessions will focus on Bowel Cancer Awareness.
This Zoom workshop open to all will welcome along speaker Andrew Prentice, Public Health Specialist from St. Mark's Hospital.
We will also be holding a Q&A session to give viewers the chance to ask any questions they have.
Click here for downloadable poster for printing.
---
LONDON EVENTS
In-person workshops will start in April and will continue throughout 2023.
More information on these events will be released closer to the time.
---
Find out more about the Cancer Comhrá/Conversations campaign here.